---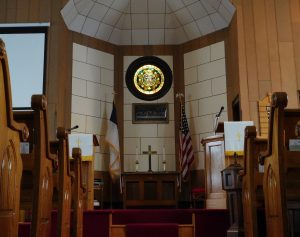 S
Announcements for April 14, 2019
Tuesday, April 16, 7 p.m. – Session meeting at Church.
Bible Study with Rev. Lersch and Rev. Leslie at MOCO House, Monday, March 18, 25, 9:30 a.m.; April 2, 9, and 15
Community Dinner, Thursday, April 18, 5:00 p.m. Everyone welcome. No charge.
Session meeting — Tuesday, April 16, 7 p.m. at church
Hope Circle meeting, Tuesday, April 16, 2 p.m. at MOCO House in Bessemer
Maundy Thursday Service, Thursday, April 18, 7:00 p.m.
Good Friday service, April 19 — join us at the Bessemer Presbyterian Church at 7 p.m. as we celebrate with the Bessemer congregation.
Saturday, April 20, 10 a.m. Breakfast with the Easter Bunny and egg hunt
Sunrise Service — join us with Lowellville Rod and Gun Club for a service at sunrise followed by breakfast provided by Club
Thank you to everyone who provided flowers for the Easter season.
Thank you to Ann, Victoria, Jyll, Jill, and Tony who provided special music during the Easter season.
Join us every Sunday at 9:45 for Bible Study just before church.