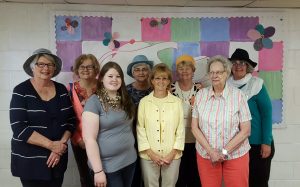 Special Events
Session meets on the third Tuesday of every month at 7:00 p.m. at the church.
Easter Bunny and Egg Hunt, Saturday, April 20, 10-Breakfast, 11 – Egg Hunt, NO CHARGE. Breakfast open to both children and adults
Community Dinner, third Thursday of the month 5:00 March through December; in November 6:00 for Thanksgiving dinner.
Maundy Thursday service (April 18) following community dinner.
NOTE  KIDS FOR CHRIST IS TEMPORARILY SUSPENDED!!